New Sites

Nearly immediate growth - from both search and social.
Bigger Sites

No matter when you start, Content Marketing - done our way - will increase traffic.
Search Traffic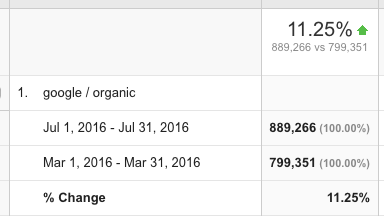 How else can you get an 11% increase in just 4 months?
Social Traffic

Social is easy. Just create the kind of content that your best prospects are already reading. Don't know how? Our proven methods make that dead simple. Could you handle 20 times as much traffic from Facebook? Wouldn't you like to try?